by Donella Hosten
25-year-old Travis Modeste of St Andrew took home the title of Ultimate Warrior on Saturday, 4 November 2017. His efforts were equally matched by his 3 other teammates on Team Grizzly, who emerged victorious at the end of the event.
Modeste, who was also last year's champ, appeared very humble even after his winning. He said the support from his teammates and family were unbelievable, and they worked well together.
When probed about his preparations for an event such as this which test speed, strength, endurance and agility, Modeste revealed that he was not really someone who trains per se, but, "I have winning on my mind." He added too that he is more into the Strong Man Competition, and hopefully he will be taking part on Saturday, 2 December 2017.
Speaking to his feelings after the event, the 25-year-old construction worker commented, "to me, it feels good, but, it's very tiring. It's a real tough event," and he is looking forward to Ultimate Warrior 2018.
Modeste's advice to anyone who wants to be part of such an event, is simple: "Take a chance. Test yourself and see how far you can go."
Leader of Team Grizzly, Marcus Alexander, of Grenville St Andrew, is currently the lone Caribbean Gold Medallist from the Oregon Feats of Strength, which is an international strong man competition.
According to Marcus, picking 4 athletes to compete in the 2017 Ultimate Warriors event was 'a bit easy,' and he was confident that he picked the best. "However, in terms of the event themselves, it was excruciating, because, as you can see, there is no training you can do to prepare for such an event."
Some of the events included Tire Flips, Pull-ups, Upside-down push-ups, Rope Climbing, Dead lifts among other things, which ran in circuits and team members had to complete 3 circuits each.
One may ask, how does an event of this nature tie in with one's health and wellness. According to Marcus, 'you can't do any of these competitions without being healthy [otherwise] if you're not healthy, you won't make it as long or as far.' He noted too that it is very important to keep tabs on one's blood pressure and cholesterol, to eat properly, get enough sleep and strike that balance especially when it comes to partying and the social life.
Additionally, Marcus said, "from personal experience, I can tell you that it's a joy taking part in these competitions, and those who love it, should try." He went on to say that these events, test one's combined strength, fitness, speed and endurance, so there's no need to be big, but, "you must have that stamina and speed."
Marcus assured that Team Grizzly will be participating in and hoping to dominate in the other 2 upcoming events: Night of the Legends (bodybuilding and physique) and 2017 Hercules Strong Man Competition.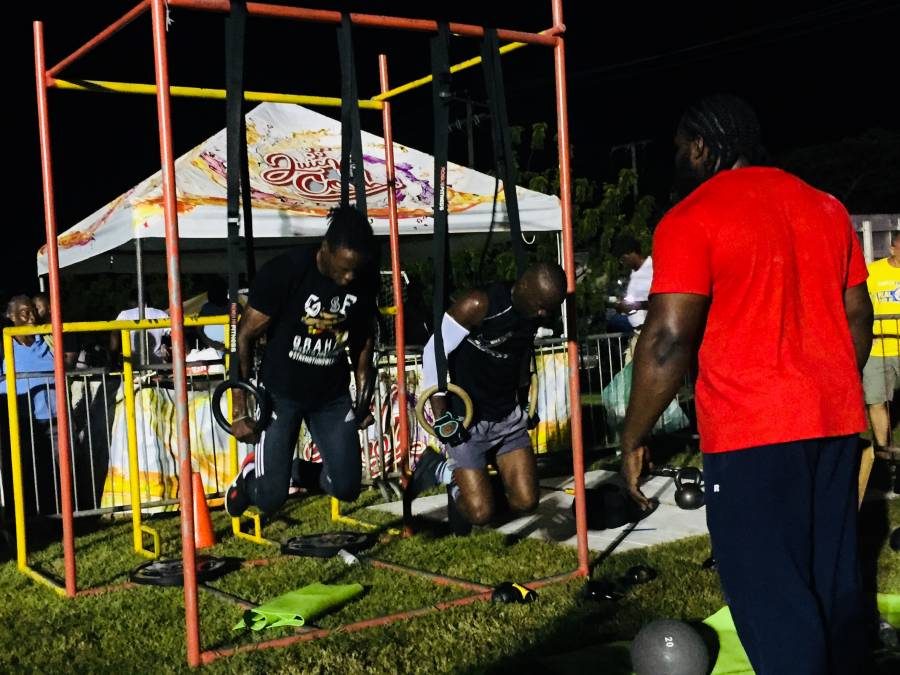 NOW Grenada is not responsible for the opinions, statements or media content presented by contributors. In case of abuse, click here to report.