by Linda Straker
Bishop Clyde Martin Harvey, head of the Catholic Community in Grenada wants to see the political campaign for the upcoming 13 March General Election be one in which neither candidate nor citizen descend into the gutter of character assassination. He has instructed clergy members not to appear on platforms for opening prayers.
"I cannot urge you strongly enough to do your best to keep the level of political discourse high over these days. No Catholic, candidate or ordinary citizen, should descend into the gutter of character assassination," he said in a message to all the Catholic faithful in the diocese of St George's-in-Grenada and to all citizens of good will.
Bishop Harvey said that the church clearly sees character assassination as a form of murder, and against the Fifth Commandment. "In our quest for office, hopefully a genuine desire to serve, we sometimes lose our moral and spiritual moorings. We cannot put our words back into our mouths. Apologies and excuses do not heal these wounds. We still have to live together beyond this election," he wrote in the message circulated following the election date announcement by Prime Minister Dr Keith Mitchell.
Explaining that in many countries, including developed ones, the electoral process is corrupted by fraud, bribery and deception, he said that elections can be bought by those who would control countries and governments in their own self-interest.
"Grenada can still boast of free and fair elections. As your Bishop, I strongly urge you to participate in the process by listening to the debates in the media, at political meetings and in friendly encounters with friends who may be of a different political persuasion," he wrote, advising that as Catholic Christians they respond to the call of the Lord to work to bring about the reign of God in the land.
"It is our response to God in Christ which challenges us to build in community, village, town and nation a world in which respect, dignity, equality, justice and peace are the pillars of our social life. We thank God for all those who offer themselves, as candidates, to be servants of the people and nation and are clearly committed to these Gospel values," said the message which also pointed out that the Catholic Church takes no side in this election.
"Grenada's history has created an electorate which values its democracy and is committed to protecting their rights and values," he said while reminding that the history of the Catholic Church teaches us that Church leaders should not directly involve themselves in partisan politics by seeking to be candidates for political parties or by urging church members to vote for any particular party.
"The Church, both leaders and members, must always respect the political choices of every citizen. I have therefore instructed the clergy that they are not to preach in favour of or against any particular party, whether in church or at political meetings. Clergy are not to appear on political platforms to lead prayers for candidates or parties. Other churches may act differently," he said.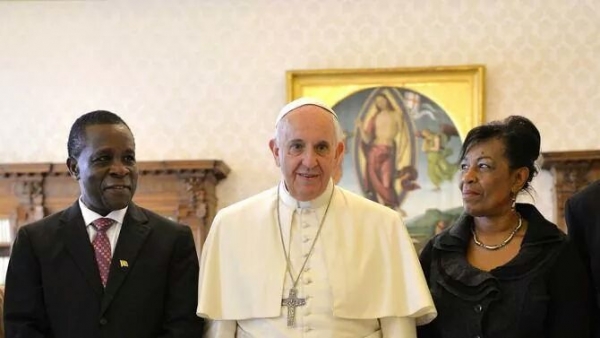 Grenada's election campaign will be occurring during the traditional Lenten period, and a significant number of candidates including Prime Minister and political leader of the New National Party, Dr Keith Mitchell, are Catholic.
Randal Robinson, Public Relations Officer of the National Democratic Congress has confirmed the Political Leader of the party is not a Catholic. "He grew up as an Anglican and is today a practicing Methodist," he said.
NOW Grenada
is not responsible for the opinions, statements or media content presented by contributors. In case of abuse,
click here to report
.