by Maryam J. Tawfiq, iLAND Resilience Project
With the announcement from Colorado State University hurricane researchers of their projections for the 2018 Atlantic Hurricane Season, the Forestry Department of the Ministry of Agriculture in Grenada is concerned with the likely effects of this year's storms and of them possibly intensifying.
The 14 named storms of the 2018 season will be slightly above-average, said a report from the university. It projects that 7 of the storms will become hurricanes; 3 of them "major" hurricanes.
Ever more people around the world seem to be experiencing freak storms, floods and droughts — including catastrophes that devastate whole regions. The reasons for these complex weather events aren't straightforward. Some say the crazy weather we're experiencing is due to greenhouse gas emissions around the world; others disagree.
Anthony Jeremiah, Acting Chief Forestry Officer, said the Ministry of Agriculture is adopting "active preparedness measures," admitting that "we are very much concerned regarding the destruction that can arise from hurricanes."
During the 2017 Atlantic basin hurricane season, 6 major storms – all of which were Category 3 or higher – produced devastating human, material and financial losses across the southern United States and the Caribbean.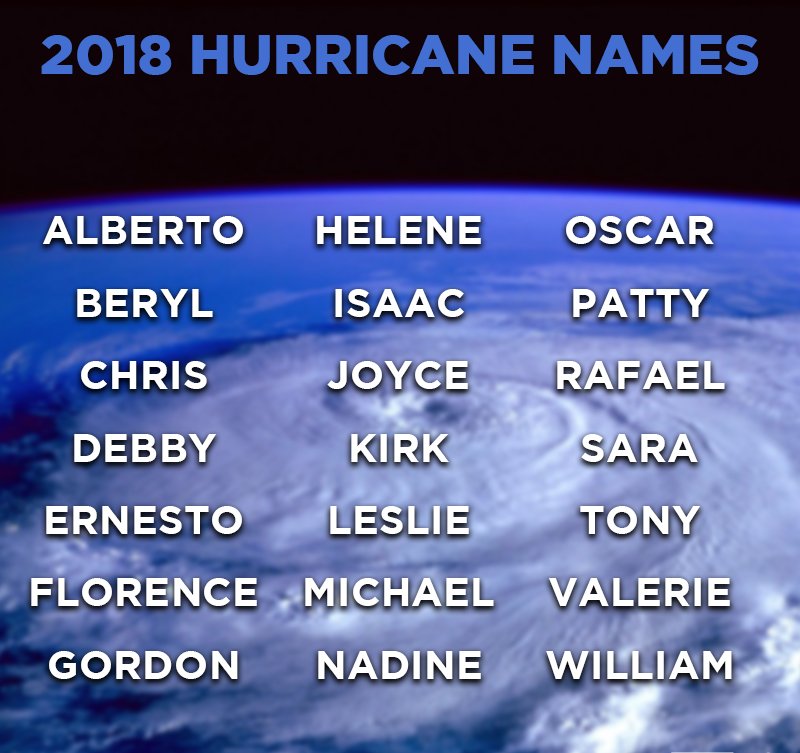 Last year's above-average storm activity was foreseeable. Hurricane intensity ticked up in 2016 and scientists have predicted this trend will hold as global temperatures continue to rise.
Though the Caribbean is facing increasing vulnerability to hurricanes, many in the region hold very different opinions about the severity of climate change. According to results from the latest Vanderbilt University Americas Barometer survey, a strong majority of Caribbean residents perceive climate change as a "very serious" problem. In contrast, just 44% of the US public does.
The 2018 Atlantic hurricane season runs from 1 June to 30 November.
NOW Grenada
is not responsible for the opinions, statements or media content presented by contributors. In case of abuse,
click here to report
.