by GrenadaGreenGroup (G3)
The dumping of garden, household, and construction waste in True Blue and at the entrance to L'Anse aux Epines has been worsening in recent years.
In particular, there has been an increase in the number of concrete trucks emptying waste material and cleaning out their trucks. Drivers do not seem to care that they are being observed. It is the last straw for some residents, as it has been also in the north of the island, Savon Swayzee.
One True Blue resident, Andrea Frederick, gamely decided to stand up to having her 'back yard' filled with concrete slurry. She started taking pictures. On 9 July, the driver got into his truck, revved up his engine, and accelerated towards her vehicle as if aiming to crash into her. On 12 July, a different driver verbally threatened her. No surprise, maybe, that litterers appear to be rude and aggressive.
Undaunted, she posted pictures on Facebook, and was thus able to identify the company. She contacted them; they admitted ownership of the trucks but claimed not to know that concrete was being discharged in True Blue. The owner undertook to speak to his drivers to prevent any further incidents.
We hope he does.
Under the 2015 Abatement of Litter Act, the penalty for the first incident of dumping by a 'body corporate' is $500, doubled if there is a second incident within 12 months; rising to a maximum of $4,500 if the matter goes to court.
When incidents are reported so us, as they increasingly are, we notify the police. Residential areas are not waste disposal sites. Don't put up with this: report it: How else will it stop?
Pictures range from 20 May to 12 July 2018.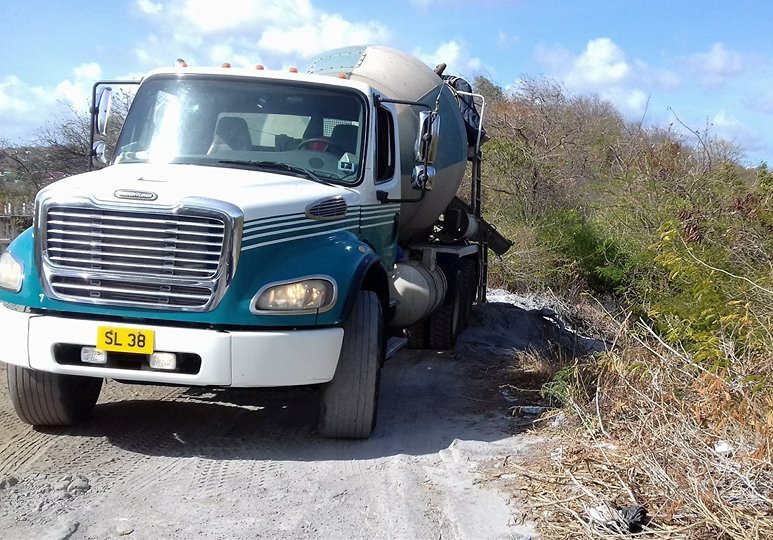 NOW Grenada
is not responsible for the opinions, statements or media content presented by contributors. In case of abuse,
click here to report
.