by Linda Straker
Arrival from USA last week is latest laboratory-confirmed Covid-19 patient
Person among Grenadians who returned via a charter Jetblue flight on Wednesday, 22 July
Health Minister announced during sitting of Lower House of Parliament
Approximately after 6 weeks since declaring case number 23, Grenada on Wednesday announced that a passenger who arrived on the island from the USA last week, has become the country's latest laboratory-confirmed Covid-19 patient.
The person was among a group of Grenadians who returned via a charter Jetblue flight on Wednesday, 22 July. Under the new health protocol, all persons arriving in on an international flight must be placed in 14 days mandatory quarantine.
"So, the person is already in quarantine," Health Minister, Nickolas Steele said as he announced the new positive case during a sitting of the Lower House of Parliament. He had earlier told the House that he was awaiting the result of 1 person. The result was expected by midday. As he concluded his presentation after 11 am he told the members that he had just received a text confirming that the person was positive.
Grenada's first Covid-19 case announced in March, was imported on a flight from the United Kingdom. Government took immediate action to contain and control the spread of the disease by declaring a State of Emergency with a curfew.
Since then the island has gradually reopened for business and easing of the restrictions as implemented in March. Physical or social distancing and wearing a face mask or appropriate form of face covering is now mandatory.
There are also new health protocols for all arriving passengers since the island's lone international airport was reopened on 15 July. Passengers on all international flights must be placed in mandatory quarantine, even if they have the result of a test from a place of origin saying they are negative.
A rapid Covid test is conducted on all arriving passengers. Government has set 1 August as the date to welcome commercial air passengers from international cities.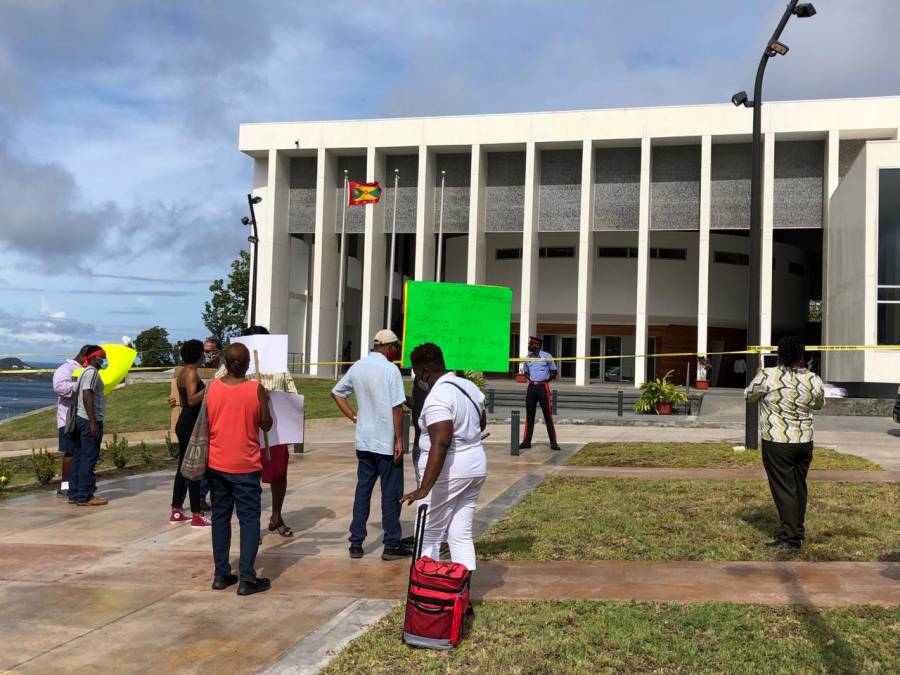 In the meantime, government is facing strong objection to legislation that will provide new measures for living in a world while Covid-19 continues to be a global health pandemic. The bill was scheduled to be debated in the House of Representatives sitting on Wednesday but was withdrawn for consultation with various interest groups.
However, some people are calling for the scrapping of the bill and, while the health minister was announcing the new case, they were outside the parliament building in a silence protest, claiming that Grenada is Covid-19 free.
NOW Grenada
is not responsible for the opinions, statements or media content presented by contributors. In case of abuse,
click here to report
.