Four charities and the annual Children's Christmas party are at the heart of Digicel's desire to make Christmas memorable for Grenadians in keeping with its Christmas theme "Together we make Christmas better."
This is the thrust of the 2014 Christmas promotion which was launched recently and aimed at bringing Christmas cheer to as many customers and friends as possible.
The charities sponsored by Digicel staff for 2014 Christmas promotion are:
Richmond Hill Home for the Elderly
The Eden Project
St Peter R.C. Church Soup Kitchen
The Lupus Foundation
The National Council of the Disabled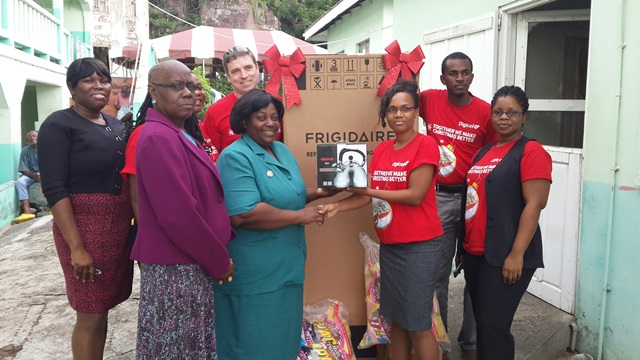 Each charity will receive $4,000 in cash or items amounting to that value. The wider public is also invited to give a little of their time this Christmas to visit those in the various Homes. Some of the less fortunate Grenadians can look forward to some Christmas cheer as a result of Digicel staff doing their part in being a part of the Digicel Christmas celebration.
"Once again it gives us at Digicel great pleasure to invite everyone to join us in making this Christmas better for our customers and friends," said Country Manager – Patricia Maher. "Christmas gives us the perfect platform to reach out even more into our communities."