Thursday, 20 November 2014: Bob Marley, Martin Luther, Bono and even Shakespeare have all attested to the pureness and power of music through performing arts and theatre on the big stage. "There is a practical reason for music education: It teaches people to think, solve problems, to take risks, to think independently, to be an entrepreneur and an innovator." Those were the words of William LaMothe, CEO of the Xerox Corporation.
It was with these words in mind that Richard Strachan, Managing Director of Netherlands Insurance, proudly handed over a selection of musical instruments to the Boca Secondary School where Grenada's first ever Model School Music Programme will be implemented.
Commenting on the involvement of Netherlands Insurance in the project, Richard Strachan said "this is an opportunity for Grenada to make a fresh start in an area that has been ignored for too long. Music education helps develop the whole student and better prepares them to be outstanding citizens making a contribution to their community."
"Music has been a CXC subject for twenty years in Grenada, with a syllabus and examination which are thoroughly West Indian. Only three students have passed that exam to date. With the implementation of this programme, we will ensure our students are familiar with the current CSEC Music Exam standards and give students the right fundamentals to pursue various careers in music and entertainment" he stated.
Netherlands Insurance partnered with Phil Beaman — accomplished musician and music teacher — who coordinated and worked along with the school's music teacher, Godson Browne, to implement the programme.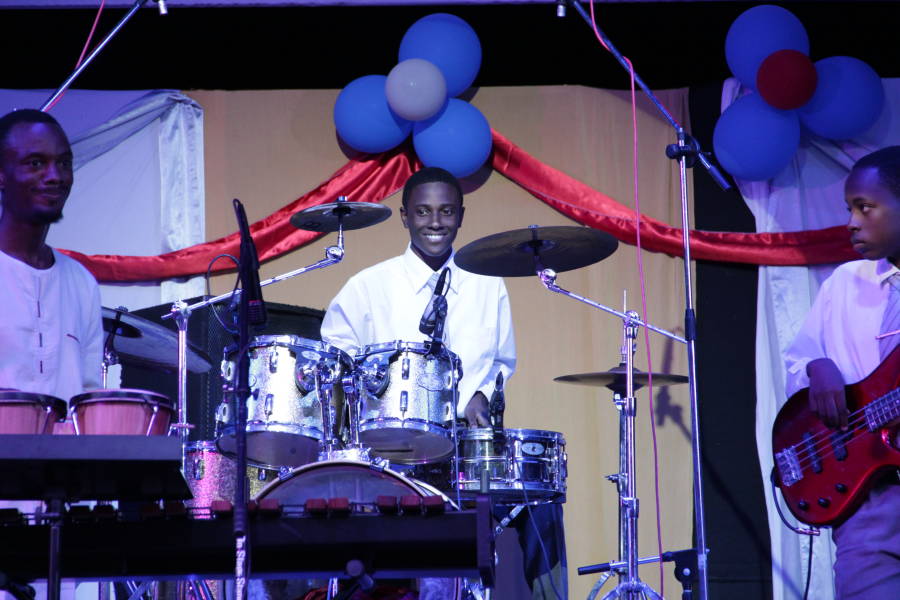 The Boca Secondary School was selected as the institution to implement the programme as they already had a programme with a qualified, full-time music teacher and strong support from the administrative staff. Funding for the programme was in excess of EC$30,000 which provided basic band instruments, training for the teacher, student assistance for public performances and publicity, as well as a development advisor for the programme.
Phil Beaman, the implementor of the programme, commented "The music programme will be an effective model/example for other schools to emulate. We are confident that with the right fundamentals in place, Grenadian students can achieve this subject at the CXC level."
During a celebratory award ceremony, held at the Spice Basket, on Thursday, 20 November, acting Principal Cephas Belfon, thanked Netherlands Insurance, Mr Beaman and Aiden Slinger, for the parts they played in preparing the students and providing musical education to the students and ultimately stable, well-rounded individuals. He commented, "education is not adequate if it is not relevant to the times. At Boca Secondary, we do not only offer traditional subjects but provide choices in other areas like music and theatre thus giving our students many more options for fruitful careers. Social and life skills are equally important and will contribute tremendously to the versatility of our students."
At the end of the ceremony, the school's music students regaled the audience with several short musical performances which were arranged by the students themselves. The line-up of performances included a saxophone solo of the Pink Panther theme, a folk medley performed by the full band and an original composition for a singer also backed by the full band.
Can you imagine a world without music? To quote the words of Bono (U2) — musician, songwriter, businessman and philanthropist— "Music can change the world because it can change people". For many years Netherland's Insurance has changed the lives of many through its support of the arts. With the implementation of this Model Music Programme, the company is taking an even greater, and more involved role in developing home-grown talent starting at the Boca Secondary School.
NOW Grenada
is not responsible for the opinions, statements or media content presented by contributors. In case of abuse,
click here to report
.