Art from Grenada has been showcased in two sovereign states — Haiti and the Dominican Republic — on the island of Hispaniola. Artists Andrea McLeod and Suelin Low Chew Tung successfully represented Grenada in Haiti at the 2014 Promart Atelier Internationale d'Art Haiti (Promart Haiti), held from 19 November to 3 December, in Petion Ville, Haiti.
Prior to the start of the art camp, both artists spent 4 days in downtown Petion Ville, visiting street art stalls, area galleries, and interacting with local artists and the general environment. They also visited the Musée du Panthéon National Haïtien (MUPANAH), a national museum featuring the heroes of the independence of Haiti, Haitian history and culture, and had the opportunity to see artefacts related to Henri Christophe, King of Haiti, who was born in Grenada in 1767.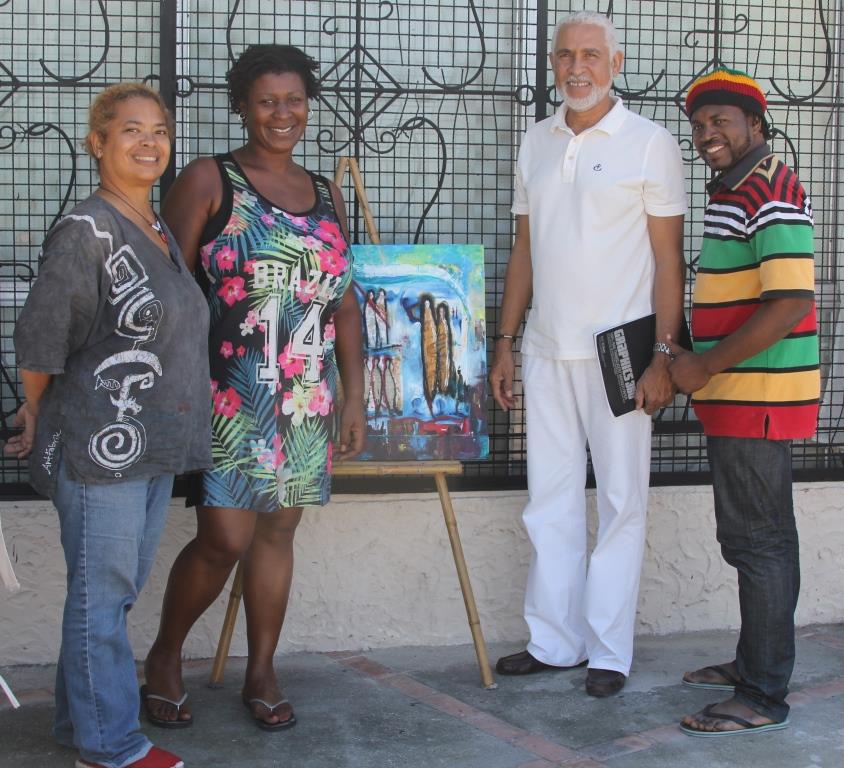 During the two-week cultural exchange with close to 40 participants from Haiti and other countries, the Grenadians took part in daily painting sessions, as well as organised tours and cultural activities, including visits to historic Fort Jacques, the city of Jacmel, and the artisan village of Croix-des-Bouquets. They also had the opportunity to meet with Phillipe Dodard, director of Haiti's only public arts school, known as ENARTS.
On 2 December, the camp's artists showed their work at the Petion Ville Town Hall to a packed audience. McLeod has since returned to Grenada to continue teaching visual art at TAMCC, and at the Department of Arts and Humanities at Saint George's University (SGU). Low Chew Tung is currently in Santo Domingo, the Dominican Republic, preparing for a collective show with Haitian artists Frizner Cedon, Prensnelo, JP Moisseau and J Martin at the Fundación América 'Cristoforo Colombo-Amerigo Vespucci' in the Colonial Zone. The show opens this Saturday, 20 December, at 6 pm.
In the new year, Low Chew Tung, together with her husband Jean Renel Pierre Louis, will open Sans Souci Arts Studio, to bring techniques learned from the Haiti camp as well as her previous residencies, to the local art community.
NOW Grenada is not responsible for the opinions, statements or media content presented by contributors. In case of abuse, click here to report.