By Roberts Caribbean Ltd.
The term "Wetland" in Grenada is commonly understood to mean mangroves and freshwater marshes or "swamps". This definition is very limited as it omits other important wetland ecosystems
In an interview conducted by Roberts Caribbean Limited with Mr Gordon "Dread" Paterson, Senior Forestry Officer, Head of the Watershed Management Unit and Focal Point for the Ramsar Convention, he revealed that the definition used by Ramsar for wetlands refers to "any area that is permanently or temporarily saturated with water." He identified three categories of wetlands as listed below:
In-land wetlands such as rivers, lakes, streams and ponds;
Coastal wetlands such as  mangroves, salt ponds, coral reef and sea grass beds; and
Man-made wetlands such as reservoirs, fish ponds, shrimp ponds and rice paddies.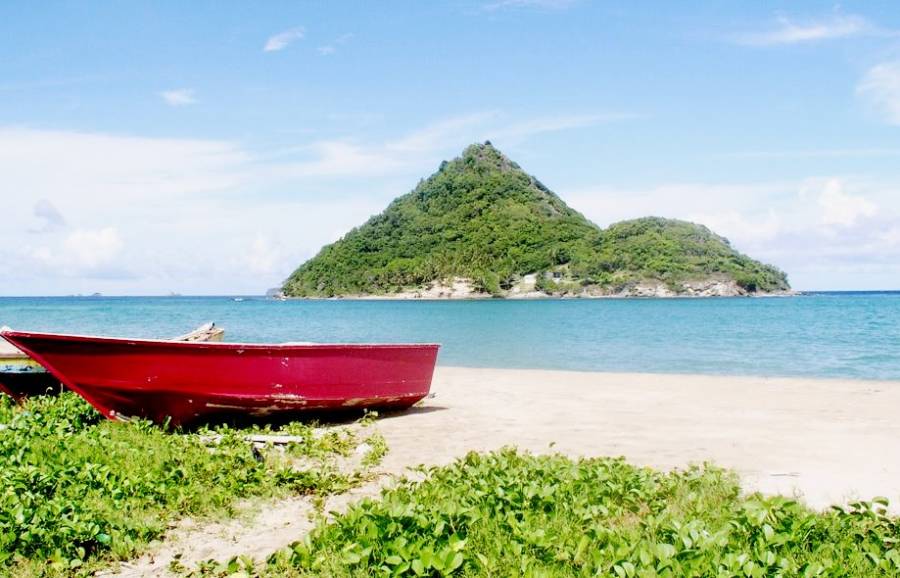 There are many wetlands in Grenada that offer significant economical, ecological, cultural and recreational benefits. Importantly, one of these wetlands, the designated Levera Ramsar site is recognized globally under the Ramsar Convention for its invaluable services. This site is one of 2,186 wetlands of international importance on the Ramsar list. This development came after Grenada signed unto the Ramsar Convention on wetlands in May 2012.
The Ramsar Convention is an Inter-governmental Treaty that provides a framework for the protection and conservation of wetlands and their resources, through national actions and international cooperation, with the mission of achieving sustainable development through wise use. The Levera Ramsar site which has the largest area of mangroves in Grenada measures about 25 acres. It serves a number of functions to include the following:
Protection and conservation of biodiversity. Example, it acts as a nesting site for the critically endangered leatherback and hawksbill turtles, and supports the growth of rare, endangered and threatened species of plants and animals. The area also act functions as a transition point for migratory species of birds.
It has a critical nursery function for protecting juvenile fishes;
The site has significant coral reefs and sea grass beds, which serves as an important feeding ground for many fishes.
The next time you go out to fish, be reminded of the importance of our mangroves and wetlands generally in protecting our fish stocks, stabilizing our coastline especially during storm surges, while providing excellent opportunities for recreation and tourism.
Yet, despite the importance of this valuable resource, it is disregarded by many persons, including resource users and land developers. According to Mr Paterson, "Many times, people misinterpret the importance of wetlands and equate it with wastelands, and therefore pollute, contaminate and destroy these areas."
As we celebrate World Wetlands Day on February 2 this year, under the theme Wetlands for our future, it is an opportunity for each Grenadian to value the important contribution of wetland resources to our wellbeing and socio-economic development. We all can take action to protect our ecological heritage. Here are some simply ways:
Spread the value of wetlands to your friend, family and colleagues;
Avoid destruction of  mangroves in any area;
Get involved in restoration efforts;
Participate in clean up campaigns, being mindful of the impact of domestic products used at home that can harm wetland fauna;
Let us all work for wetlands because wetlands work for us.
For further information on wetlands you can contact Ramsar Convention Focal Point, Gordon "Dread" Paterson at the Forestry and National Parks Department.
Queen's Park, St George
Tel: 440-2934
Email: [email protected]
NOW Grenada
is not responsible for the opinions, statements or media content presented by contributors. In case of abuse,
click here to report
.