Amy Francis, formerly of St Paul's and now the leader of a Grenadian community organisation in South Florida, called it the best thing that has happened for Grenadians there in her lifetime.
She was hailing the opening of the country's first consulate, located in the impressive trendy South Beach area. The office was opened during a ceremony last week Thursday.
"We have wanted this for a long time," she said at a community meeting, after the official launch that was held in the nearby city of Miramar. She got the loudest applause of the night in a room of about 100 Grenadians.
John Munroe, a Grenadian activist in Orlando, who came down for both meetings, also said that the development was timely and long in coming. "This is a big night for all of us," he declared. "We now have a place we can go and get our consular needs met," Francis said to even more applause.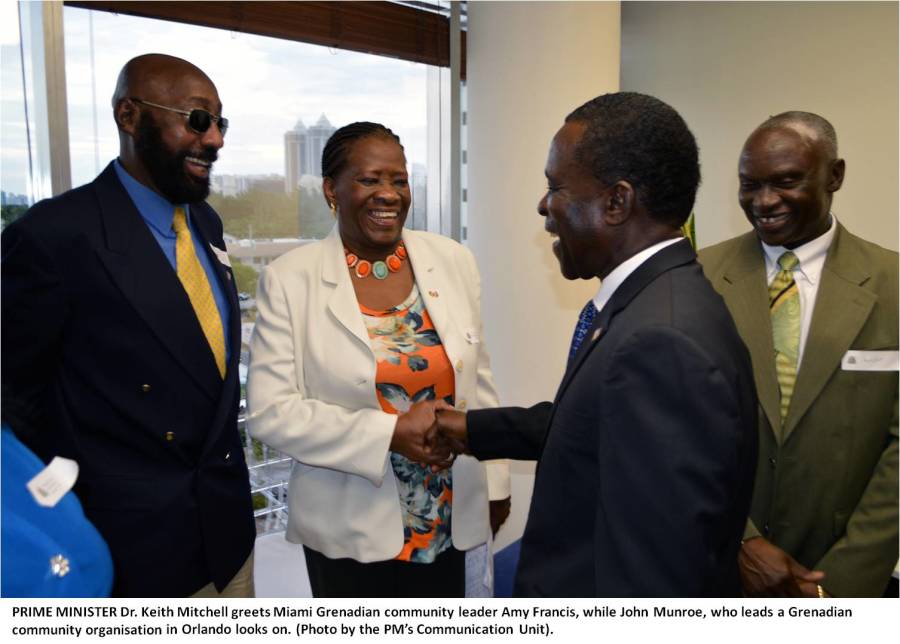 The thousands of Grenadians who now live in a broad area of South Florida which includes such cities as Miami, Hollywood, Ft. Lauderdale, Lauderhill, Miramar, West Park and the Palm Beaches, will now be able to access consular services from 1 June.
Grenada is seeking to appoint a Deputy Consular to the position shortly.
The new consulate is being headed by South African-born Warren Newfield — a well connected businessman.
This, said Prime Minister Dr Keith Mitchell, who was there for the launch and the meeting with Grenadians, was another important aspect of the office — using it as a hub to mobilize investments for Grenada. And he said, Newfield with his great respect and extended reach is best poised to do that.
"This is the global village and we have to position ourselves in every respect… and the only way we can do this is to be able to have this connection in important areas around the global community..and an absence in an important area as Florida could not be entertained consistently; so we have to correct this," he said.
Additionally, Dr Mitchell noted that the cost was an important aspect in the approach to the appointment.
"In the need to have the connection and not have to spend the resources required, we must establish networking with key individuals around the globe," the Prime Minister declared.
Newfield was able to mobilise donations to pay for the cost of the opening and operation of the office — something Dr Mitchell noted the government could not have done at this stage from its own coffers.
He noted most countries of the Caribbean have gone that route in opening consulates in many cities around the world where it is important to have representation, but which has proven too costly to do through their own local finances.
"It gives Grenada a warm feeling, that we are in extremely good hands," Grenada's US Ambassador Angus Friday said at the ceremony last week.  "This is a very successful businessman… a man of integrity," he declared.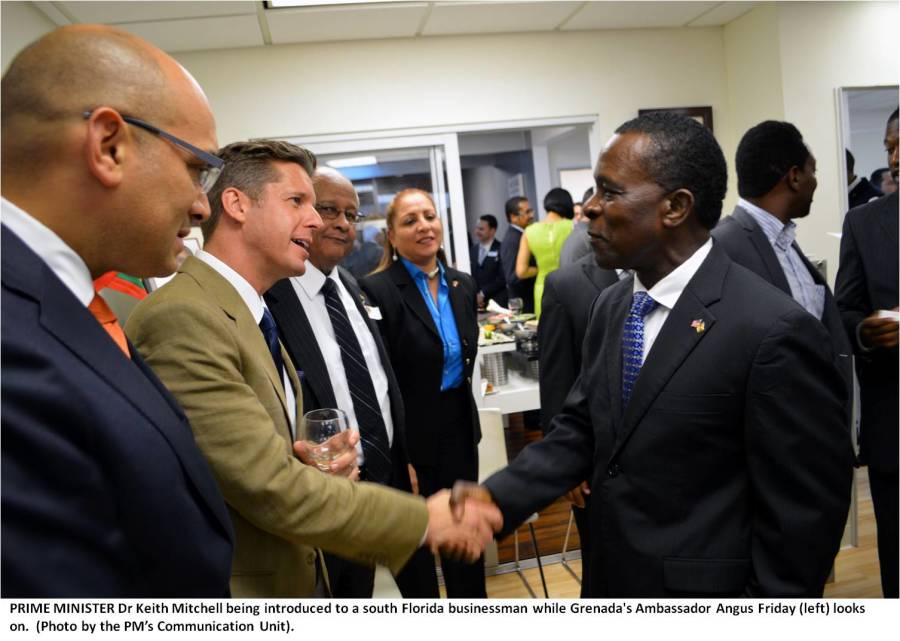 Newfield has run multi-million dollar companies in mining and investments in particular. He was once described as the most influential person in mining in southern Africa in 2008.
"There is a very large expatriate Grenadian community in Florida and the government wanted to ensure that their consular need is catered for," Newfield said in speaking about the appointment.
"In addition Grenada is opened for business and they wanted the consul general here that had global reach, so it made sense for them and for me," he added.
"In terms of business there are a number of people in this room today that are very successful business women, business men..  Take time off to speak to the Prime Minister, and I am sure you will walk away with a very warm sense of where Grenada is in terms of business," he said.
In addition to Grenada community organizers, an impressive list of South Florida investments, CEOs, business executives and local and state politicians attended the launch.
Newfield noted that a lot of them before being invited did not know anything about Grenada, but now they have been introduced, and he hopes that they will take a look at the possibility of investing there.
GIS
NOW Grenada is not responsible for the opinions, statements or media content presented by contributors. In case of abuse, click here to report.