by Curlan Campbell, NOW Grenada
Intellectual Property Rights must be explored to capitalise on its economic benefits
Producers should band together to protect and capitalise on what makes Grenada unique
The contractual arrangement between businesses and customers and other businesses is an essential part of any organisation, and while verbal contracts can be used, most businesses use formal written contracts. Attorney at law Thandiwe Lyle from her experience representing clients in court, said it has become clear that not many business owners truly understand the key elements of an enforceable contract until it's too late.
Lyle facilitated a seminar on the topic of Contract Law and Intellectual Property Rights on Thursday, 17 May organised by the Grenada Investment and Development Corporation (GIDC).
Speaking with NOW Grenada Lyle said unfortunately many businesses get caught out with unenforceable contracts and outlined some common mistakes business owners make when entering into contracts with other parties.
"Although an oral contract can be valid the problem is how you now prove that I court and in court, the basic principle is he who alleges must prove, so that is one of the common mistakes get your contracts in writing. The second thing is that people don't read their contracts properly and proceed to sign; the third one is entering into a contract with an organisation that doesn't have the capacity. So if you are dealing with a company you must ensure that the company or person signing has the authority because sometimes you may have an agreement with an individual owner but the company has all of the assets etc, and you don't enter into an agreement with the company so although you can win your claim, but you will not be able to get your money."
Another crucial aspect of Thursday's seminar is the issue of Intellectual Property Rights. Lyle said this is an area that must be explored by Grenada in order to capitalise on its economic benefits. Most specifically, Lyle pointed to a specific type of intellectual property called Geographical Indications (GI).
According to the World Intellectual Property Organisation (WIPO), geographical indications is a sign used on products that have a specific geographical origin and possess qualities or a reputation that are due to that origin. In order to function as a GI, a sign must identify a product as originating in a given place.
Lyle says like Jamaica that has moved to protect its intellectual property landscape with the case of Blue Mountain Coffee, Grenadian agro-processors can band together to achieve this same feat.
"We have quality chocolate, therefore, producers should band together to protect and capitalise on what makes Grenada unique. Take for instance Jamaica's Blue Mountain Coffee and Jerk Chicken where groups of separate entities came together as one association, and together they can sue outsiders who are illegally utilising their brand."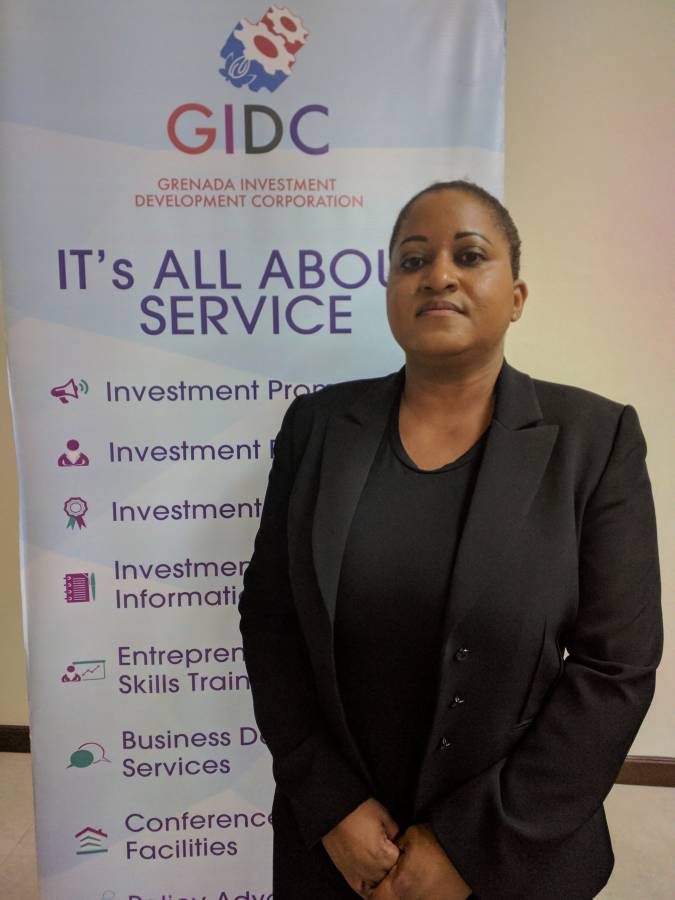 In agreement with Grenada forming its own geographical indications was Nicole Gellineau, a recent graduate of international law on sustainable development from the University of Scotland.
"Grenada needs to explore other areas of generating revenues and geographical indications; GIs can do just that, but it is quite unfortunate that we have explored that in any meaningful way…also people should go out there and learn what their rights are we have an Intellectual Property rights office here and also we have GIDC which is full of resources."
At the meeting of the Council for Trade-Related Aspects of Intellectual Property Rights (TRIPS) in February 2018, the European Union Intellectual Property Office (EUIPO) indicated in its report that IP-intensive industries generated 27.8% of all jobs and more than 42% of total economic activity (GDP) in the EU, worth €5.7 trillion, during the period 2011-2013. While the United States indicated in their report that IP-intensive industries support at least 45 million US jobs and contribute more than US$ 6 trillion dollars to the economy, or 38.2 % of US gross domestic product (GDP).
NOW Grenada
is not responsible for the opinions, statements or media content presented by contributors. In case of abuse,
click here to report
.