by Curlan Campbell, NOW Grenada
Ferguson death may be due to cramping while swimming with a full stomach
3rd drowning death for the year in St David
At least 3 previous drownings at Malmount beach
On the evening of Easter Monday, 22 April, 29-year-old Jevon Ferguson of Requin, St David lost his life while swimming off a beach located in Malmount St David.
Requin resident Barbara Mitchell, who was present at the scene said children within the community are still traumatised over yesterday's drowning.
At the time of his death, the beach was populated with his friends and relatives, all there to enjoy the Easter holiday. Ferguson was last seen checking the pot of food he and his friends were preparing on an outside fire before deciding to take a swim in what was then shallow water.
Between 4-5 pm, Mitchell said there was a frantic search for Ferguson and after what seemed to be nearly 20 minutes, the body was discovered.
Mitchell recalled, "…one of the guys going through the water like he notices something out there and then somebody said like that they [were] not seeing Jevon. So while the man going he called for help and another [fellow] went and then we notice everybody started diving. Then it had a young guy from down here he took a different course and we notice he went down then we realise the other guys going towards him to assist him; then we notice they pulling out Jevon."
A cousin, who wished to remain unnamed, blamed the rapid change in the tide at the beach in Malmount, coupled with strong currents, plus Ferguson's inability to swim, for causing the young man's demise.
She said the tragic incident placed a dark cloud over the close-knit community. "Based on my understanding, I understood that he could not swim; and I guess as youth come on, it's a celebration everybody having fun, so he did have one or two drinks at the time."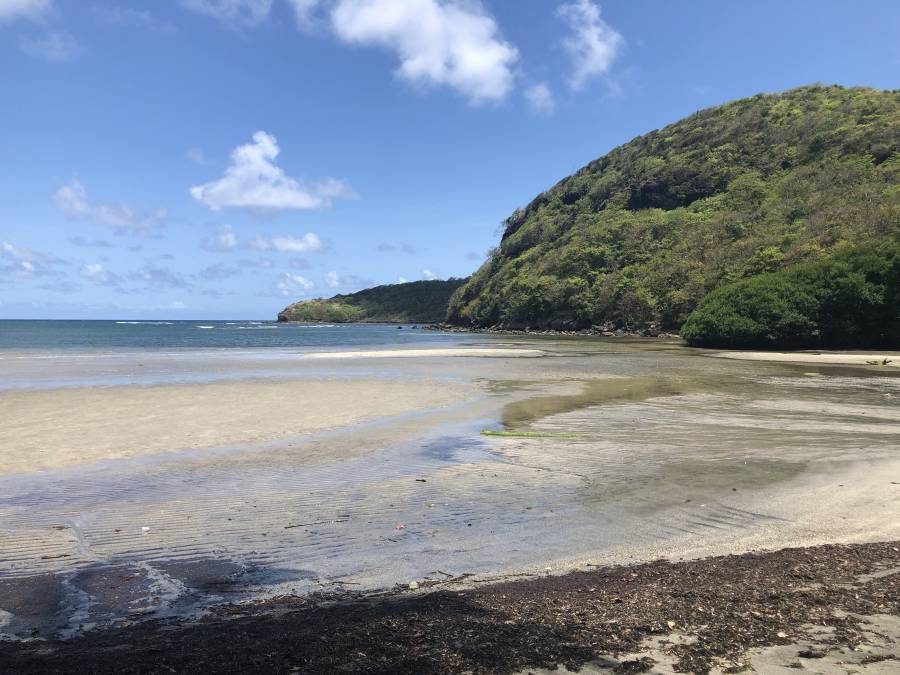 The residents said there have been at least 3 drownings at that particular beach in the past, which claimed the lives of 2 men and one woman.
The autopsy was conducted today and although NOW Grenada was unable to verify the result in detail, a family member said Ferguson's full stomach while swimming, may have contributed to him drowning.
Research has shown that swimming strenuously on a full stomach could lead to cramping.
Ferguson's death is St David's 3rd drowning fatality for the year. In March both 67-year-old Scott Fitzpatrick, a US citizen and 87-year-old Byron Joseph died while swimming at La Sagesse beach.
NOW Grenada
is not responsible for the opinions, statements or media content presented by contributors. In case of abuse,
click here to report
.