The Biennale di Venezia has completed the first of its 7 months' residence as the world's oldest and largest exposition of contemporary art in the world.
In July, a group of 4 creatives from Grenada will go to Venice on an educational venture led by one of Grenada's Biennale alumni, Asher Mains. The 4 creatives were chosen in response to a call for local artists and creatives interested in the development of the art scene in Grenada as part of a partnership between Grenada Arts Council, Art School Greenz, and the Grenada National Pavilion in Venice.
Local sponsors, including Century 21 Grenada, along with the Government of Grenada through Minister Norland Cox and the Ministry of Culture, and the National Lottery Authority have made it possible to expose these young creatives ranging in age from 21 to 34 to the high standard of art and exhibition that the Venice Biennale presents. Grenada Arts Council is encouraged by the response to the call and the strength of the successful applicants in contributing to and expanding the conversation of contemporary art in Grenada.
The following creatives will be engaging in introductory sessions before travelling to Venice, Italy on 1 July. The participants will then visit the Giardini and Arsenale and see the work of the 70 plus artists there, as well as many as possible of the 90 National Pavilions found around the city. These young creatives are forging ahead as leaders of the new generation of art in Grenada.
Haron Forteau has had multi-disciplinary experience across a range of mediums but is most noted for his work in photography. Forteau has not only set himself apart as one of Grenada's premier sports photographers but has also invested in himself, attending the IAAF World Championships in London, as one of the youngest of 80 to 90 global photographers at the event. Forteau sees this intensive course as, "a golden opportunity to represent Grenada and learn from international creatives."
Tamika Gilbert has been increasingly invested in art and the development of art in Grenada over the last few years. Many know her for her experience as a dancer, she has since been involved with Art School Greenz, expanding her skills in the visual arts but also Grenada Arts Council where she currently serves as the Public Relations Officer. Gilbert says about the Biennale, "Experiencing the Biennale, I believe, will give me a higher purpose for the work that I do to promote and develop art here in Grenada (sometimes at the expense of my own practice); it will make that work more enjoyable and purposeful as now it can put into serious perspective how far the art and artists that I'm working for can reach."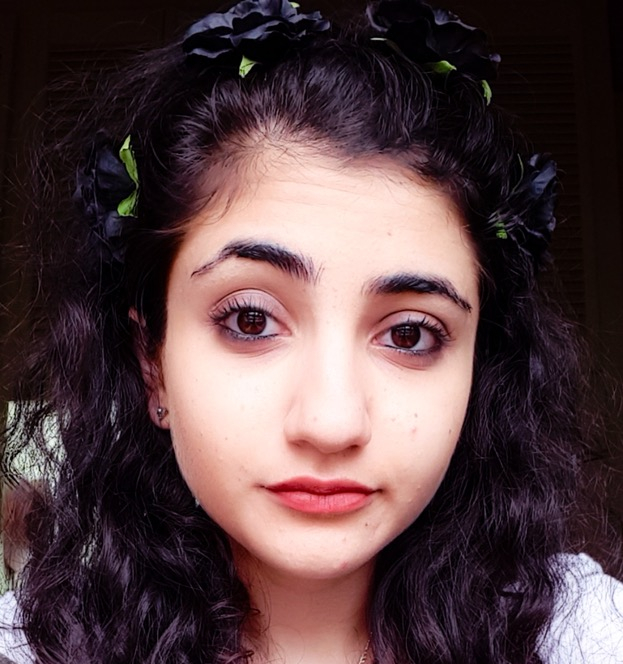 Carol Youssef – As a painter and an interdisciplinary thinker, Youssef's experience of the Biennale will likely impact our own creative community as much as it does her personally.  She has demonstrated an ability and willingness to work collaboratively to improve the state of the local art scene. As one the younger participants, she will have many years after the Grenada-Venice intensive to not only continue developing her own practice towards a world stage but also to ensure that others are affected by her experience. "I want to be able to share my experience with other growing artists, so they can keep practicing and influence them to develop art in Grenada."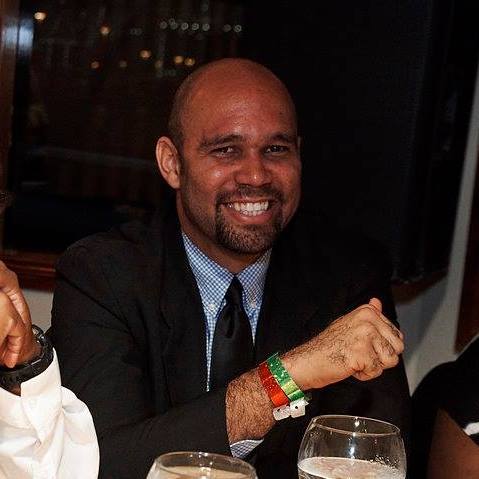 Samuel Ogilvie has been deeply intertwined in the creative community in Grenada for a number of years. His professional involvement involves his own video production company, SO Productions. His creative activity involves performing with La Boucan Creative Center as well as work behind the camera with one of this year's artists at the Grenada National Pavilion at the Venice Biennale, Billy Gerard Frank. "To witness the pinnacle of art in a city so rich in art history will likely help to inform and improve the artistic aspects of my video work."
Grenada Arts Council is proud of these 4 successful applicants to the programme and looks forward to expanding the conversation in Grenada about contemporary art and the international art scene. The participants' variety of backgrounds and interests will be complemented by the wide variety of art being exhibited in Venice. The Grenada National Pavilion has already welcomed thousands of visitors. People are keenly interested in the art in the beautiful Palazzo Albrizzi.
Curator Daniele Radini Tedeschi along with Commissioner Susan Mains have created a pavilion that is unified in its theme of "Epic Memory." Look out for social media posts from the Grenada-Venice intensive!
Grenada Arts Council
NOW Grenada
is not responsible for the opinions, statements or media content presented by contributors. In case of abuse,
click here to report
.